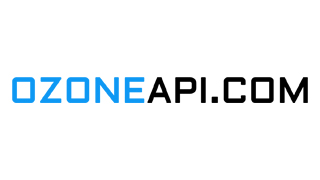 NETinfo, a pure omnichannel provider, and Ozone, the open banking accelerator, enter a partnership to aid financial institutions to achieve their open banking and open finance vision.
The partnership will ensure that all digital channels, inclusive of Open APIs, are part of the same omnichannel banking solution. This will effortlessly empower financial institutions who choose the NETinfo Digital Banking Platform, to immediately comply with Open Banking directives such as the Second Payment Services Directive of the EU (PSD2), whilst providing them with a wealth of opportunities to deliver new impactful financial services.
The Ozone API is a specialist software application which helps financial institutions deliver high performing, standards based open APIs quickly, with a low cost of ownership and all the tools to handle the complexities of open banking. The Ozone API comprises a number of modules, which are designed to work seamlessly together to deliver an 'out of the box' open banking solution, which can be integrated with any account provider's existing technology.
Polys Hadjikyriacos, Chief Business Development Officer of NETinfo, said "Open banking creates significant opportunities for financial institutions who are at the forefront of digitization and innovation. This is the new way for banking success. We are very excited to partner with Ozone API, to provide complete open banking solutions to financial institutions, in any market. Together, we can help our clients to innovate, enhance the customer experience and embrace the opportunities of open banking."
Huw Davies, Co-founder and Chief Commercial Officer at Ozone added "We're thrilled to be partnering with NETinfo. Delivering great open banking APIs is just one part of the digital transformation challenge for banks. By working with NETinfo we are combining amazing digital innovation with a great open banking platform. A powerful proposition that should help clients really leverage the opportunity!"
About Ozone API
Founded in 2017, Ozone is a leader in open API software, with a mission to accelerate the global adoption of open banking and provide key industry players with the technology to build a thriving ecosystem.
Ozone's founding team has been involved in the setup and implementation of UK open banking from the outset, having developed the standards for the UK Open Banking Implementation Entity (OBIE) and supplied their official sandbox, as the model example of how to build to this standard.
Today Ozone's software helps banks and financial institutions of all sizes across the world deliver high-quality, standards-based open APIs that handle the complexity of open banking and open finance.
For more information, visit: https://ozoneapi.com/