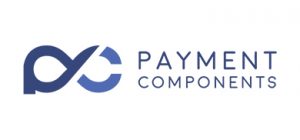 London, 26 June 2017
The partnership will enable NETinfo's world leading Digital Banking solution, to directly integrate with PaymentComponents' state of the art aplonAPI™ Open Banking API framework.
The partnership between NETinfo & PaymentComponents will ensure all digital channels, including APIs, are part of the same omnichannel Banking solution. The partnership will, among other factors, empower those Banks and Financial Institutions choosing the NETteller solution, to comply with the European Union's second Payment Services Directive (PSD2), in record time, streamline their APIs integration strategy and offer account owners complete security control across all Digital Channels, at a centralized web banking dashboard.
NETinfo and PaymentComponents are front runners, in empowering banks & corporations to successfully navigate the latest business models and rapidly respond to the new opportunities which arise.
About NETinfo:
NETinfo Plc is an innovative Technology company that has been enabling banks Digital Transformation strategies since 2001. NETinfo's flagship products, NETteller Omnichannel Digital Banking Platform and NETteller Mobile Financial Solution, are successfully serving more than 35 Financial Institutions in 26 countries globally.
NETinfo solutions, encompass the needs of the 'next generation' consumer, positioning banks in a new realm to become the banks of the future. Providing functionality covering Retail Banking, Corporate Banking, Wealth Management and Insurance, NETteller has been allocated in the top global leaders in the Omnichannel industry by industry analysts.
For more information, www.netinfo.eu | Facebook  https://www.facebook.com/NETinfo-plc | LinkedIn  www.linkedin.com/company/NETinfo-plc
About PaymentComponents Ltd:
PaymentComponents, is a rapidly growing technology company, with offices in London & Athens and clients across 5 continents, continuously innovating for the Financial Services sector. We are a unique amalgam, bonding deep Financial Services understanding, expertise in developing mission critical Financial systems and the latest trends in FinTech innovation for Banks, Corporates and FinTechs.
Our solutions include Cash & Treasury Management for corporates, Payment HUBs for banks and SWIFT / SEPA software libraries, effectively providing a "360 degrees" coverage of financial institutions' needs on payments.
Our latest product aplonAPI – "a PSD2 API Framework" – provides an agile & complete, PSD2 compliant, solution, empowering Financial Institutions to actively participate in the FinTech (R)evolution.
We are trusted by hundreds of financial institutions & technology providers worldwide, including JPMorgan, Citigroup, Pictet, Credit Suisse, Computer Associates, Cognizant among others.
For more information, www.paymentcomponents.com | Twitter @paymentcomp| LinkedIn PaymentComponents