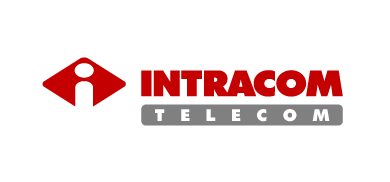 NETinfo, an innovative digital banking solution provider, and Intracom Telecom, a global telecommunication systems and ICT solutions vendor, have entered into a strategic partnership.
The partnership combines the vast experience of NETinfo and Intracom Telecom in the fields of digital banking and information and communications technology (ICT) solutions respectively.
Intracom Telecom's solutions in the Financial Services industry, address numerous key areas, such as Security, Risk and Compliance, Digital Sales, Business Transformation and Automation. Having successfully introduced and integrated BigStreamer™ & Cognitiva™ into the Financial Services Industry, Intracom Telecom has further allowed for real-time data integration, management and analysis as well as the modernisation of legacy systems.
Polys Hadjikyriacos, Chief Business Development Officer at NETinfo, stated: "We are thrilled to be partnering with Intracom Telecom. With our combined years of experience, together we will be striving to expand the reach and the provision of powerful digital banking solutions to financial institutions across EMEA and CIS countries. We strongly believe in this partnership, and we look forward to working closely with Intracom Telecom".
Sotiris Bithas, Telco & Enterprise Software Marketing Director at Intracom Telecom added: "Our collaboration with NETinfo allows us formulate a strong proposition for the Financial Services sector in our addressable market. Building on our company's strong Data Analytics & AI skills, we combine with NETinfo's digital banking portfolio and leverage all digital channels to streamline operations, cut costs and better serve their customers."
About NETinfo
NETinfo is a versatile and innovative technology company that has been enabling digital transformation strategies for banks and financial institutions since 2000. NETinfo's flagship products, NETinfo Digital Banking Platform and NETinfo Mobile Financial Services (MFS), have successfully been part of the digital transformation process of banks and financial institutions, in 30 countries worldwide. NETinfo focuses on retail, corporate and private banking. We support banks and financial institutions of all sizes across all geographies, helping them to harness the latest technologies, and we fully embrace the needs of today's digital consumers. Industry analysts recognise NETinfo as one of the global leaders for omnichannel design and delivery.
For more information: www.netinfo.eu
About Intracom Telecom
Intracom Telecom is a global telecommunication systems and ICT solutions vendor that operates for over 40 years in the market serving fixed and mobile telecom operators, public authorities and large public and private enterprises. Intracom Telecom maintains its own R&D and production facilities, operating subsidiaries worldwide. The company's core business offerings include wireless access & transmission systems, telco & enterprise software solutions, ICT services, smart city solutions, security integrated systems and energy solutions.
For more information: www.intracom-telecom.com