Our company
NETinfo is a versatile and innovative technology company that has been enabling digital transformation strategies for banks and financial institutions since 2000.
NETinfo's flagship products, NETinfo Digital Banking Platform and NETinfo Mobile Financial Services (MFS), have successfully been part of the digital transformation process of banks and financial institutions, in 21 countries worldwide.
NETinfo focuses on retail banking, corporate banking, wealth management, and insurance. We support banks and financial institutions of all sizes across all geographies, helping them to harness the latest technologies, and we fully embrace the needs of today's digital consumers. Industry analysts recognise NETinfo as one of the global leaders for omnichannel design and delivery.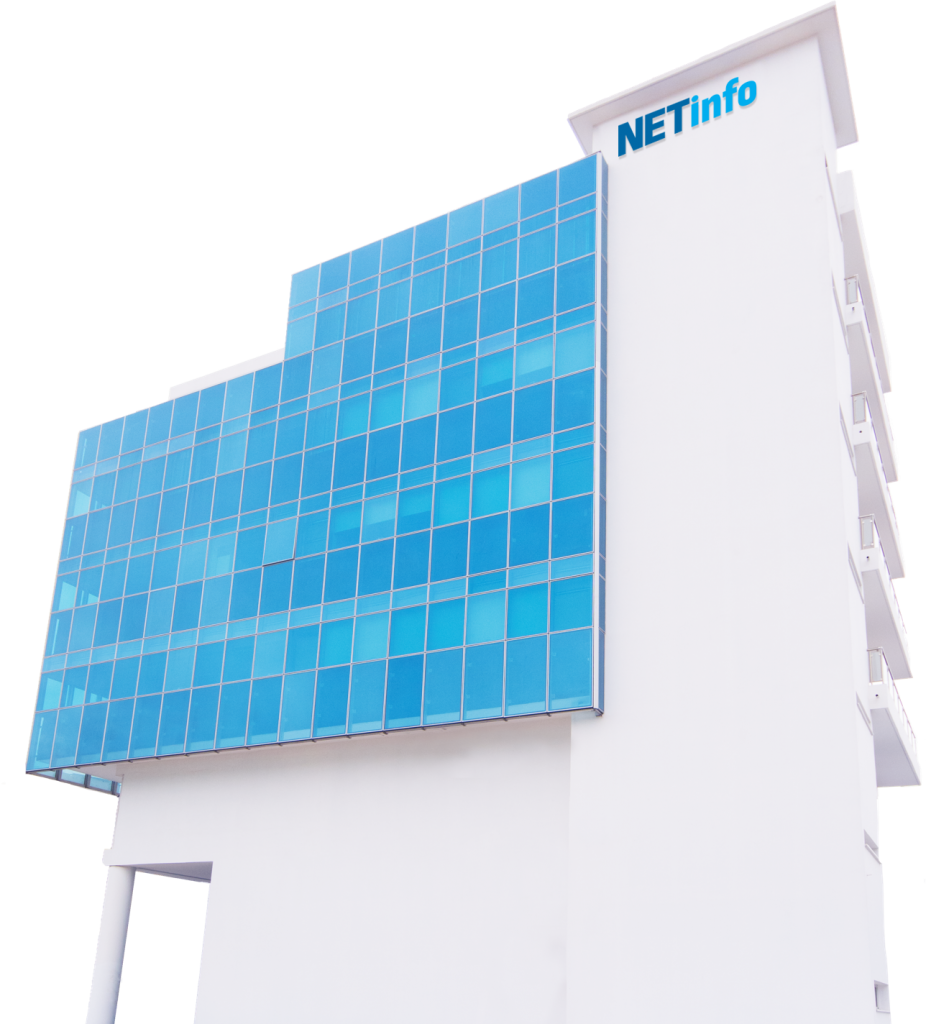 Board of Directors

Vassos Aristodemou
President and Chief Executive Officer (CEO)
Member of the Board of Directors
Degree in Management Information Systems (MIS) from the University of Indianapolis

Polys Hadjikyriacos
Chief Business Development Officer (CBDO)
Member of the Board of Directors
Degree in Eng (Computers and Communication) and Master's Degree in Telecommunication and Information Systems from the Univ. of Essex

Orlando Castelanos
Chief Operations Officer (COO)
Member of the Board of Directors
Master's Degree in Systems Engineering from the Odessa Polytechnic
MSc Systems Engineering – Odessa Polytechnic

Pavlos Josephides
Non-Executive Member of the Board of Directors
Degree in Business Economic and MBA from London Metropolitan University

Michael Kammas
Non-Executive Member of the Board of Directors
Dr. Kammas is the Director General of the Association of Cyprus Banks and a member of the Executive Committee of the European Banking Federation (EBF) in BrusselsHe holds a Ph.D. in Economics from the University of Utah, USA and MA and BA degrees in Economics from Roosevelt University, Chicago, Illinois, USA.

Yannis Ninios
Non-executive member of the board
Degree in Business Administration from the Athens University of Economics and Business Science. Senior Business Executive in Energy/Retail/Real Estate/Commercial sectors, with Extensive and diversified 30 year international experience in all major business functions in Mobil Oil, BP Oil, Starbucks, Elin and Global Money Managers.

Constantinos Constantinou
Non-executive member of the board

Epameinondas Metaxas
Non-executive member of the board

Zoe Zafeiropoulou
Non-executive member of the board
Zoe Zafiropoulou holds a degree in Economics from the University of Sofia and has been a member of the NETinfo Group for more than 16 years. She holds the position of Chief Financial Officer and since June 2019 she is a member of the Board of Directors of NETinfo.

Andreas Petrides
Non-executive member of the board
Andreas Petrides has 35 years of experience in top management positions in the field of project management and financing in an international environment. Recently he joined the NETinfo Group and holds the position of Chief Business Officer. Additionally, he is a member of the Chartered Association of Certified Accountants and holds a degree in Finance.
AS•NET
AS•NET is a Colombian company founded in 1994, with extensive experience in the design, development and implementation of advanced transactional solutions for leading companies in different industrial segments, both in Colombia and internationally. Its growth trajectory includes organizations in the Colombian financial sector and countries such as the United States, Peru, Nicaragua and Costa Rica.
AS•NET is NETinfo's strategic partner in Colombia, Latin America. AS•NET and NETinfo, under their agreement, supply, install and support in this area a Software as a Service (SaaS) model digital banking platform, called NOS (NETinfo Omnichannel Suite). NOS is a secure, user-friendly and powerful tool for Banking customers to perform their everyday financial activities through the internet and mobile banking.
---
Computel
Founded in 1975, Computel designs and delivers technology-enabled business solutions that help your organization become more competitive. Computel delivers industry specific business solutions to a number of industries including Banking & Finance, Media, Industry, Contracting, Insurance, Education, Telecommunications and Healthcare.
Computel is able to stretch its coverage of the technology landscape through strategic joint ventures, extensive and strategic vertical focus and a well-trained and talented workforce.
For more information please visit www.computelgroup.com/
Payment Components
Payment Components is a rapidly growing technology company, with offices in London and Athens and clients across five continents. It provides financial services knowledge and expertise in developing mission-critical financial systems and the latest trends in fintech innovation for banks, corporates and fintechs.
The partnership enables NETinfo's platform to integrate with Payment Components' aplonAPI™ Open Banking API framework. This will allow banks to open their interfaces to the public in a secure and PSD2-compliant way, while providing them with a portal (offering relevant information/documentation and a sandbox environment for third parties) and an administration module for building, managing and reporting on all APIs.
For more information, visit www.paymentcomponents.com
---
Oracle
Oracle is one of the top information and technology companies in the world and is universally recognised for its solutions and services to all industries.
NETinfo is a Gold-level member in the Oracle Partner Network (OPN). This is a mark of recognition from Oracle as a compatible partner, and guarantees integration with Oracle products.
For more information, visit www.oracle.com
---
DataVision
DataVision has been crafting software solutions for the banking and financial services industry for more than 25 years. Over these years, the company has produced best-in class product suite covering core and surrounding areas such as channels, compliance, microfinance, transaction banking and payments. Guided by the belief that it has an important stake in the success and growth of its customers' businesses, the company's approach has always been to partner with customers to achieve increased reliability, operational efficiency, and the flexibility to adapt to the ever changing business and regulatory environment.
Datavision's leadership team draws upon the vast knowledge and expertise gathered from a combined 150 years' experience across all segments in the end Banking and financial services sector in India and abroad. The company aims to be an innovative IT group with world class products and services.
For more visit www.datavsn.us
---
iSpiral Cyprus
iSPIRAL delivers innovative solutions, which focus on resolving your Fraud, KYC, AML, Governance-Risk & Compliance challenges. A leading Regulatory Technology company that provides a one-stop software to comprehensively address the compliance objectives and obligations set by regulators worldwide. With particular proficiency in the financial sector, iSPIRAL's expertise combines global partnerships, machine learning technology, real-time activity monitoring, and data analysis to ensure that the organization consistently delivers exceptional flexibility, efficiency, and quality results.
For more information, please visit www.i-spiral.com/
---
Profile Software
Founded in 1990, Profile Software is a specialised software solutions provider with offices in key financial centers and a presence in 38 countries across Europe, the Middle East, Asia, Africa and America delivering market-proven solutions to the Investment Management and Banking industries. Profile Software is recognised as an established and trusted partner by international industry specific advisory firms. Profile Software's solutions enable organisations to align their business and IT strategies, while providing the necessary business agility to proactively respond to the ever-changing market conditions
Profile Software is committed to developing innovative and adaptable client-centric platforms with intelligent functionality that helps firms accelerate their business, comply with regulations and deliver first-class customer experience. Indicatively, Profile Software's award-winning solutions include:
For more information, please visit www.profilesw.com
SERVICE YOU
The company "SERVICE YOU" was established in 2012 as a supplier of licensed software, IT services and equipment. Thanks to the new business model, which unites the team in various IT fields, the company has established itself as an active player, aimed at the result and achieving the business goals of the Customer. Transparent pricing model, highly qualified team, along with leading foreign IT partners, allows the company to gain new horizons and look to the future.
The mission of the company is to provide advanced IT tools for conducting effective business based on the model of cooperation and partnership with the Customer on the following principles:
Obligation: "SERVICE YOU" fulfills all the obligations taken in a quality and on time.
Fair Play: "SERVICE YOU" builds an honest and transparent model of the relationship with the Customer based on mutual trust.
On leadership: "To be partners of the best, to be the best partners" is their goal, and all the best that the world IT industry creates is becoming the property of their clients.
The main lines of activity of LLC SERVICE YOU are the supply of licensed software, software development, implementation of ready solutions, equipment supply and outsourcing.
Find out more at www.serviceyou.uz
Do you want to work with us?