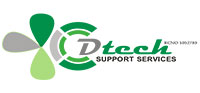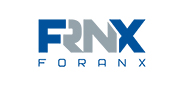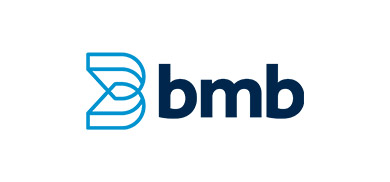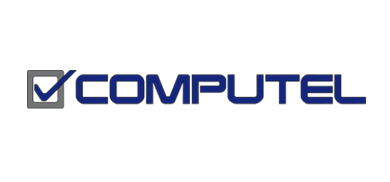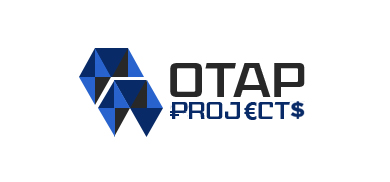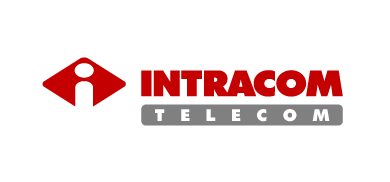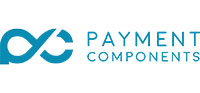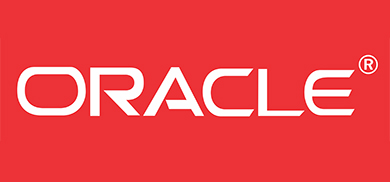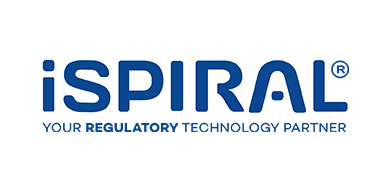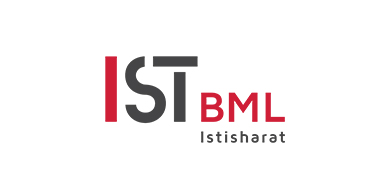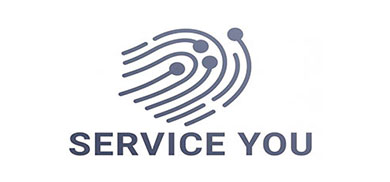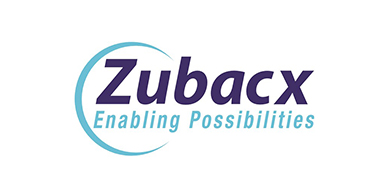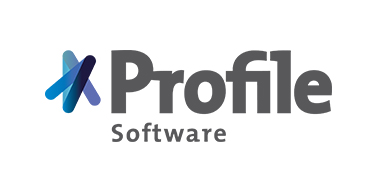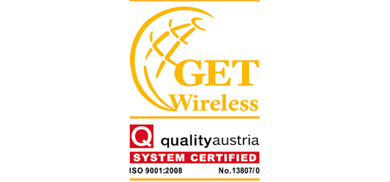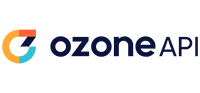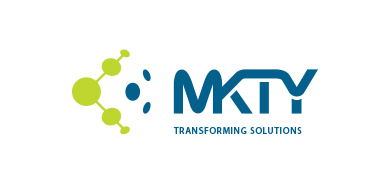 Dtech Support Services Limited
Dtech Support Services Limited (RC1052783), registered with Corporate Affairs Commission, Nigeria. The company has the capability to operate in Engineering, Procurement and Construction services firm, established to develop infrastructure, mining, oil, natural gas, LNG, refining, petrochemicals, renewable energy and power projects to a variety of clients in different countries. We provide a complete suite of innovative disruptive technology with the aim of making life better for the people. We believe strongly in collaboration by having partners various sector of the economy to maximize strength in order to proffer solution needed by the populace. This is one the reason for choosing to partner with NETinfo believing the arrangement will hasten our positive impact on the populace.
For more information, visit www.dtechsupportservice.com
---
Foranx
Foranx LLC has been working with the IT market (financial institutions automation and consulting services and software banking providers) since 2004. Company provides services for the development, implementation and support of automated banking systems (development of its own software, localization, implementation and support of partners software).
Foranx has signed the partnership agreement with Temenos according to which the Company has the right to participate in Temenos Transact, Temenos Analytics and Temenos Infinity implementation projects as a service partner.
Foranx's specialists are certified by Temenos in a wide range of Temenos products and have a vast experience of IT-implementations on different sites across the Globe.
For more information, please visit www.foranx.by/en/
---
BMB
When BMB Group started in 1995, the broadband was not available. Since then, BMB has evolved to become a leader in the world of Information and Communication Technology.
BMB is a full solution provider and a global advisor working with top rated technology partners to empower businesses and organizations, through the finest quality of custom-made IT solutions. With over 400 employees, BMB Group now operates 17 offices in the Middle East, Africa & Europe, serving more than 3,000 industry-leading customers across all verticals.
BMB's technologies and services include IoT, Enterprise Networking, Data Center, Cloud solutions, Security, Collaboration, Managed & Professional services, Business Intelligence, Advanced Analytics, Big Data, Intelligent Automation, Augmented & Virtual Reality, Enterprise Content Management, Business Process Management, Enterprise Mobility Solutions, Sales Force Automation, Warehouse Management & Field Service.
For more information, please visit: www.bmbgroup.com
---
Computel
Founded in 1975, Computel designs and delivers technology-enabled business solutions that help your organization become more competitive. Computel delivers industry specific business solutions to a number of industries including Banking & Finance, Media, Industry, Contracting, Insurance, Education, Telecommunications and Healthcare.
Computel is able to stretch its coverage of the technology landscape through strategic joint ventures, extensive and strategic vertical focus and a well-trained and talented workforce.
For more information please visit www.computelgroup.com/
---
OTAP
OTAP Projects Limited is a boutique Banking Consultancy running since 2009. It provides the best independent banking consultants on the market and offers a top quality service in Europe and worldwide. OTAP Projects Limited is dedicated to banking technology. Our experience covers private banking, mobile banking, retail banking and wealth management. We also have deep expertise in regulatory technology and compliance projects and banking technology. OTAP is an International banking software consultancy specialized in Core Banking systems such as Temenos T24, and Omnichannel Banking Solution NETinfo. We provide independent banking consultants on the market and offers a top-quality service in Europe and worldwide.
For more information, visit : www.otap-projects.com
---
Intracom Telecom 
Intracom Telecom is a global telecommunication systems and ICT solutions vendor that operates for over 40 years in the market serving fixed and mobile telecom operators, public authorities and large public and private enterprises. Intracom Telecom maintains its own R&D and production facilities, operating subsidiaries worldwide. The company's core business offerings include wireless access & transmission systems, telco & enterprise software solutions, ICT services, smart city solutions, security integrated systems and energy solutions.
Intracom Telecom's software solutions portfolio focuses on revenue-generation services, decision-making support systems, as well as digitalization-enablers & customer experience boosting solutions, all complemented with a complete range of ICT professional services.
The company has developed deep expertise in various technologies including IoT, SDN/NFV, Big Data Analytics, AI-powered intelligence and Smart City solutions. Leveraging its in-house technological expertise and through strong partnerships with leading technology players, Intracom Telecom offers cutting-edge solutions for several sectors, including Telecom, Public, Utilities, Large Enterprises, as well as the Financial Services industry. In the latter, the company fully addresses the areas of Security, Risk & Compliance, Digital Sales and Business Transformation & Automations. Intracom Telecom has introduced BigStreamer™ & Cognitiva™ for Financial Services Sector, aiming at real-time data integration, management & analysis, as well as legacy systems' modernization.
For more information please visit: www.intracom-telecom.com.
Ozone API
Ozone API started by developing a reference implementation for the UK Open Banking Implementation Entity (OBIE) – essentially the model example of how to build to the standard. From there, we created an API platform that helps banks and financial institutions deliver great, standards-based open APIs which handle the complexity of open banking and open finance.
The Ozone API software allows banks to be fully aligned to open finance standards in markets around the world. We can enhance any account provider's existing technology, enable regulatory compliance, and provide them with the right tools to go way beyond compliance and drive real commercial growth. Ozone API powers open banking implementations of over 50 banks and financial institutions across the world, with a strong footprint in the UK, Europe, Latam and the Middle East with clients such as Tide and Monese.
For more information, visit www.ozoneapi.com.
---
Payment Components
PaymentComponents is a global B2B solution provider for the Open Banking age. We provide open and light software components in payments, financial messaging and open banking that can transform your business. Our solutions are the necessary ingredients for more than 60 Banks and Financial Institutions spread across 25+ countries, to help them innovate and become digital champions.
For more information, visit www.paymentcomponents.com
---
Oracle
Oracle is one of the top information and technology companies in the world and is universally recognised for its solutions and services to all industries.
NETinfo is a Gold-level member in the Oracle Partner Network (OPN). This is a mark of recognition from Oracle as a compatible partner, and guarantees integration with Oracle products.
For more information, visit www.oracle.com
---
iSpiral Cyprus
iSPIRAL delivers innovative solutions, which focus on resolving your Fraud, KYC, AML, Governance-Risk & Compliance challenges. A leading Regulatory Technology company that provides a one-stop software to comprehensively address the compliance objectives and obligations set by regulators worldwide. With particular proficiency in the financial sector, iSPIRAL's expertise combines global partnerships, machine learning technology, real-time activity monitoring, and data analysis to ensure that the organization consistently delivers exceptional flexibility, efficiency, and quality results.
For more information, please visit www.i-spiral.com/
---
BML Istisharat SAL 
BML Istisharat SAL is a recognized global financial software vendor, providing solutions to the financial community over the course of more than four decades.
BML Istisharat was founded in Beirut, Lebanon in 1972 and since accumulating achievements, international recognitions and success stories (where many other failed) towards its customers' satisfactions in more than 35 countries in the North America, Europe, Africa, Middle East, Russia and South East Asia.
BML Istisharat references include "Fortune 500" companies.
BML Istisharat largest shareholder is a regional investment group with AED 1 billion of capital and 350+ shareholders insuring high sustainability and viability to the company.
Our Main Activities is developing, marketing and supporting its own financial applications software geared towards:
Banks and Financial Institutions (ICBS) conventional and Islamic ICBS
General Business Insurance Companies (CIRIS) and (CIRIS Takaful)
Life Insurance Companies (LIRIS) and (LIRIS Takaful)
Industries, Manufacturing and Distribution Companies (IMAD)
BML Istisharat is ISO certified, Oracle Certified partner (Gold Partner) and IBM business partner. BML products are on Oracle Cloud Marketplace, Exastack ready and Exastack Optimized.
SERVICE YOU
The company "SERVICE YOU" was established in 2012 as a supplier of licensed software, IT services and equipment. Thanks to the new business model, which unites the team in various IT fields, the company has established itself as an active player, aimed at the result and achieving the business goals of the Customer. Transparent pricing model, highly qualified team, along with leading foreign IT partners, allows the company to gain new horizons and look to the future.
The mission of the company is to provide advanced IT tools for conducting effective business based on the model of cooperation and partnership with the Customer on the following principles:
Obligation: "SERVICE YOU" fulfills all the obligations taken in a quality and on time.
Fair Play: "SERVICE YOU" builds an honest and transparent model of the relationship with the Customer based on mutual trust.
On leadership: "To be partners of the best, to be the best partners" is their goal, and all the best that the world IT industry creates is becoming the property of their clients.
The main lines of activity of LLC SERVICE YOU are the supply of licensed software, software development, implementation of ready solutions, equipment supply and outsourcing.
Find out more at www.serviceyou.uz
---
Zubacx
Zubacx (www.zubacx.com) is a company incorporated across four countries in Africa and expanding. The company's core objective is to bring efficiencies to client operations and processes through the deployment of technology that ultimately improves customer experience and increases profitability. This cuts across multiple sectors including, but not limited to, financial institutions, retail outlets, airports, telco's and government institutions.
The core team comprises a group of individuals that have been involved in the electronic payments and fast moving goods industries for over 20 years bringing a wealth of experience with them. Zubacx looks at being a solution provider of choice within its geographical footprint by continuously bringing cutting edge technology solutions to market.
---
Profile Software
Founded in 1990, Profile Software is a specialised software solutions provider with offices in key financial centers and a presence in 38 countries across Europe, the Middle East, Asia, Africa and America delivering market-proven solutions to the Investment Management and Banking industries. Profile Software is recognised as an established and trusted partner by international industry specific advisory firms. Profile Software's solutions enable organisations to align their business and IT strategies, while providing the necessary business agility to proactively respond to the ever-changing market conditions
Profile Software is committed to developing innovative and adaptable client-centric platforms with intelligent functionality that helps firms accelerate their business, comply with regulations and deliver first-class customer experience. Indicatively, Profile Software's award-winning solutions include:
For more information, please visit www.profilesw.com
---
GET Wireless
GET WIRELESS is the market leader company in the area of OSS\BSS Solution Integration, VAS Development and Radio Mobile Networks Optimization. Since its creation in 2001, GET Wireless have developed a wide range of experience in the area of Interconnect Business Optimization, Loyalty and Customer Base Management, Fraud & Revenue Assurance, Network Signaling and Mobile Messaging solution, Radio Mobile Network Optimization and Small Cell & Coverage Solution deployment.
GET Wireless have today 80 Employees between Tunisia and Algeria. Counting more than 30 active partners and operating in 10 countries over the 4 continents.
For more information, please visit: www.getwireless-group.com
---
MKTY IT Services
MKTY Information Technology Services Plc. is a value-add IT company founded by Telahun Deda a pioneer who had engaged in the introduction of computing technology in Ethiopia in the late 1960's. Since its formation in 1994, 20 years ego, MKTY has been prominent in introducing technology based transforming solutions for businesses and organizations in Ethiopia and across the region.
Major solution offering from MKTY include core banking systems, business process and electronic content management solutions, server and storage, network and security, fleet telematics, messaging & collaboration solutions, printing and imaging and banking automation hardware's.
Find out more at www.mktyethiopia.com